A Love Letter to Chaps Pit Beef
If you asked me a few years ago if I would discover one of the best sandwiches of my life in a little shack of a restaurant that shares a parking lot with a Gentleman's Gold Club (yes, that kind of club), across the street from a Video Outlet (yes, that kind of video), I would have just laughed.
That was, of course, before trying Baltimore style barbecue and Maryland's best pit beef at Chaps Pit Beef.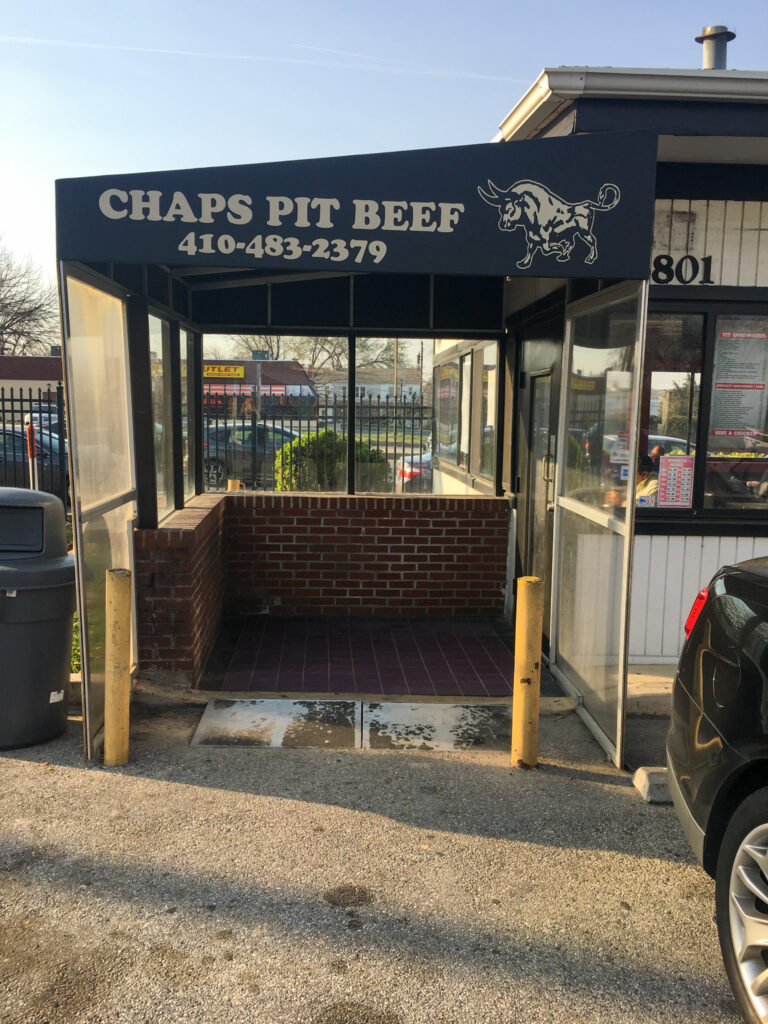 To barbecue evangelists, referring to pit beef as barbecue is complete sacrilege. In fact, I wouldn't dare suggest to someone from, say, Texas or the Carolinas that this would even qualify. Except that Guy Fieri called it barbecue, and while I wouldn't normally defer to his particular brand of culinary expertise, I'm going to side with him on this one: it's cooked on a grill with wood charcoal and that's barbecue enough for me.
You can check out the pit beef process featured on Diners, Drive Ins, and Dives here:
The iconic Chaps' sandwich features a pillowy soft bun or classic white bread, piled high with juicy tender grilled beef.
I like mine with french fries, liberally doused in gravy.
Oh and if you're not finishing it up with banana pudding, you're doing it wrong.
Go O's!
xoxo Krista