History Mystery: Iridescent Cordial Stemware
This was a toughie! These lovely marigold cordial glasses shared by Sandra threw me for a loop because I wasn't able to identify their exact maker.
BUT I can shine some iridescent light on this sweet pair of tulip stemware.
Likely a product of West Virginia — a glass making powerhouse in the mid 20th century — these were popular for fancy shmancy folks around 1950 and were for special occasion cordials or aperitifs. The twisted or "spiral" stem suggest they may have been hand blown. The thin, delicate tulip shape suggests crystal, which makes the set even more of a treasure.
The iridescent shimmer increases the value a jump from clear or regular coloured glass. Expect to pay $20+ for a crystal set in excellent vintage condition.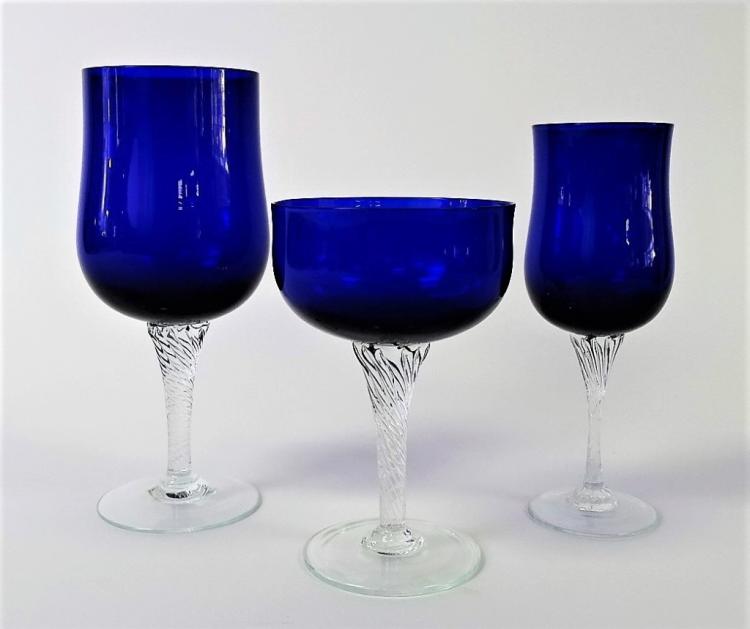 Sources:
https://www.invaluable.com/auction-lot/antique-set-of-57-cobalt-blue-crystal-glassware-190-c-2a24b0d998